Register your brand in PickAqua
Share more detailed information about water mineral composition, taste, use recommendations, water birthplace, introducing your water character in a clear and structured way, and making the product completely transparent information-wise.
Add additional photos and videos of the product and its birthplace, and where to buy it by adding the sales locations to the map, as well as the ability to order online.
PickAqua helps to introduce your water brand's uniqueness to the world. Details play an important role. Details are what make the difference, otherwise, water is just water.
By becoming a PickAqua partner you raise awareness of your water brand, and introduce it to end users in a new, educative, and interesting way.
Water Sensory & Character assessment
Every water is unique. Details are what make the water special. We are professionals in finding unique details and highlighting them clearly, making your water brand stand out from the crowd.
This document includes your water taste description that sometimes can change the experience of drinking your water forever. There are so-called blind taste zones, which we perceive only when we emphasize them. Water Sensory & Character assessment is not only a perfect document that can be introduced to the HoReCa segment as a recommendation from professional Water Sommeliers, but it is also a great tool to train the company staff. It perfectly describes the water's position in the market and what makes it special.
Water, Food & Wine pairing alchemy for gastronomy
Correct recommendations of your water pairing options in gastronomy to deliver the best taste experience for the client.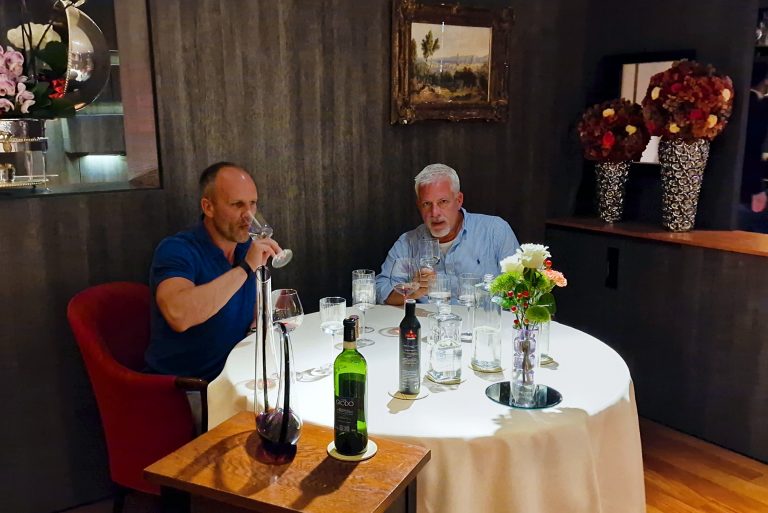 Brand Development & Strategy
Our team has analyzed more than 3000 water brands worldwide. As every water is unique, there can be different development strategies. We help brands to find the best and most effective solutions to reach their goal, by saving costs and delivering results.
Professionals who deal with communication in their workplace must have a comprehensive understanding of their water products. It is essential to learn about the latest developments and discoveries and how to incorporate them into your marketing strategy. It is not merely knowing the product; it's about comprehending the concept of water as a whole. Based on our extensive experience, we have observed countless angles that can be emphasized to enhance the depth of information a company can deliver. Providing training sessions to your staff ensures a calibrated level of knowledge, fosters better understandings, and imparts new experiences on the water. Most importantly, it ignites fresh energy and inspiration to share the passion for water with the world.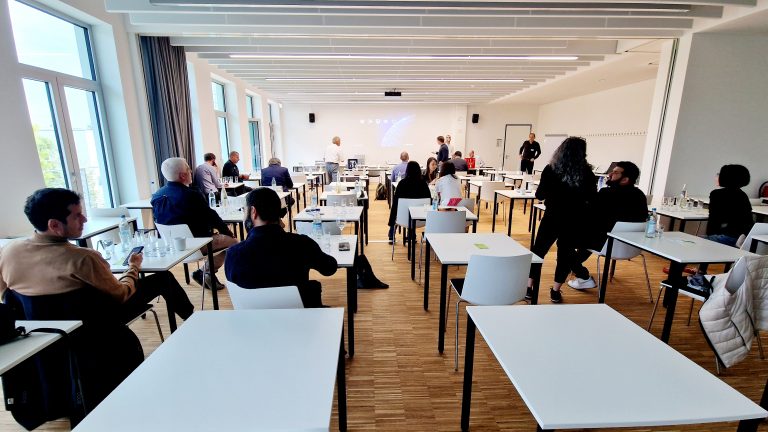 To display the information on the label correctly often is not an easy task and in most cases is copied from other brands. This way very often mistakes and bad practices are copied. We see unforgivable mistakes on the labels every day on big and small brands. By analyzing over 3000 brand labels we can say with confidence, that this accurate work must be done only by professionals from the water industry field with international experience combining the best practices. Many details should be expressed on the label to differentiate the water mineral composition, but most often it is not done. We will help your brand to make a label and description that will make the water story delivery easier, fresher, and more understandable for the end consumer. Your water label can become a trend in the market, and other players will have to start to copy you.
PickAqua moto is- choose the water not the bottle. Everything starts with first eye contact. A perfect design of the label and water mineral composition explanation makes your water much more competitive on the local and international stage.
Our designer team with wide experience in this field will find the best solution that your water brand has.
Finding new distribution channels abroad
We receive inquiries from different countries searching for new water brands. PickAqua understands almost every market situation worldwide, knowing what the market is missing and what should be offered. By becoming a member of PickAqua, we can work on your brand export and connect you with potential distributors. Moreover, PickAqua is supporting the new distributor with clear information about your brand's strong positions, as well as helping the distributor to display sales points in the PickAqua water shop map, making the purchasing of your water easier for the end consumer. Or simply let your customer order water online. We can train your international distributor's staff by supporting them with useful, and new information about your product, which will bring success to your international markets.
Searching for a new water spring
Everything starts with water analyses. First the water analyses, and only then considering whether to invest in the spring or not, evaluating the local and international market potential and competitiveness of the water spring. By analyzing all of the above-named positions, you will see what is the shortest way to the success of your new brand.
If you don't have your land with a potential water spring, but you feel the desire to connect your soul with water by serving humanity and giving access to the world of excellent waters, we can offer you some very interesting options from our collected information so far.
Private & Corporate water choice consultations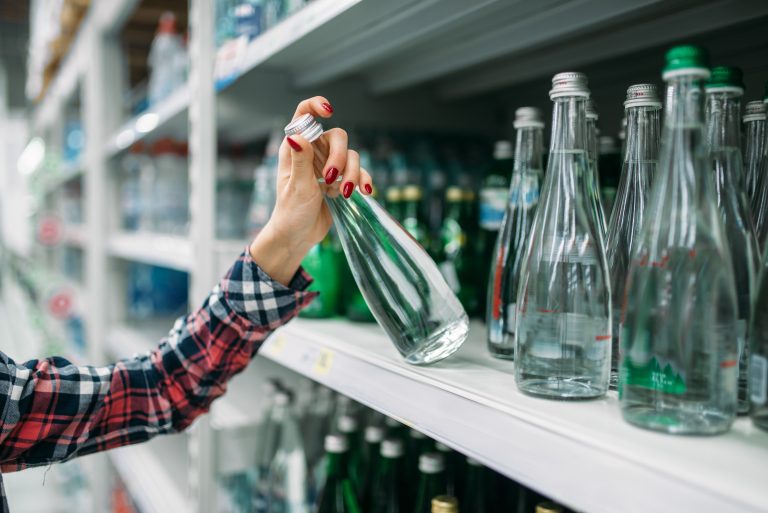 Finding the best available waters for your needs and lifestyle parameters.
This service is for very busy people who want to have the shortest route to the best available waters.
More than 50 different targets can be influenced by the proper choice of water mineral composition, such as sports, digestion, beauty, and many more.
You will receive a specially designed water selection list for your needs and lifestyle.
Water choice is not about the choice of a brand, it is about choosing the right mineral compositions for your needs.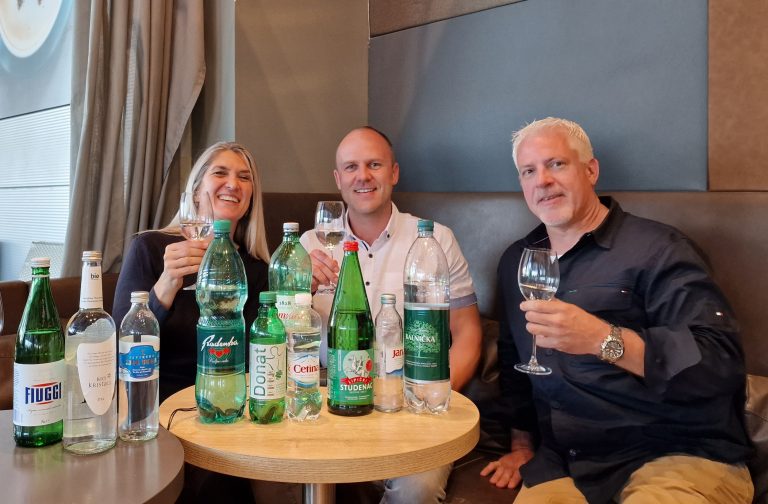 "The Art of Water Choice" learn how to choose the most relevant available water by its mineral composition for your needs. See the program here.
Water is what we drink every day. On our proper hydration depend our health, well-being, and longevity.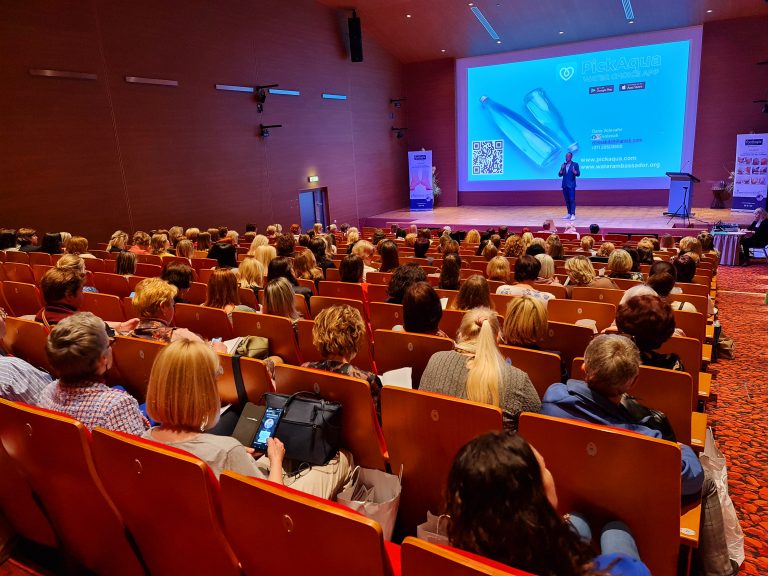 Particular lectures and water degustation for private events and companies. Covering the most important water choice principles and water drinking techniques combined with knowledge from modern medicine, science, religion – Koran, Ayurveda, and Water Sommelier experience. The knowledge that you wish you knew from the very beginning you remember yourself.
The well-known daily 2 L amount is as important as the water quality, purity, mineral composition, and drinking technique which influence not only the hydration process.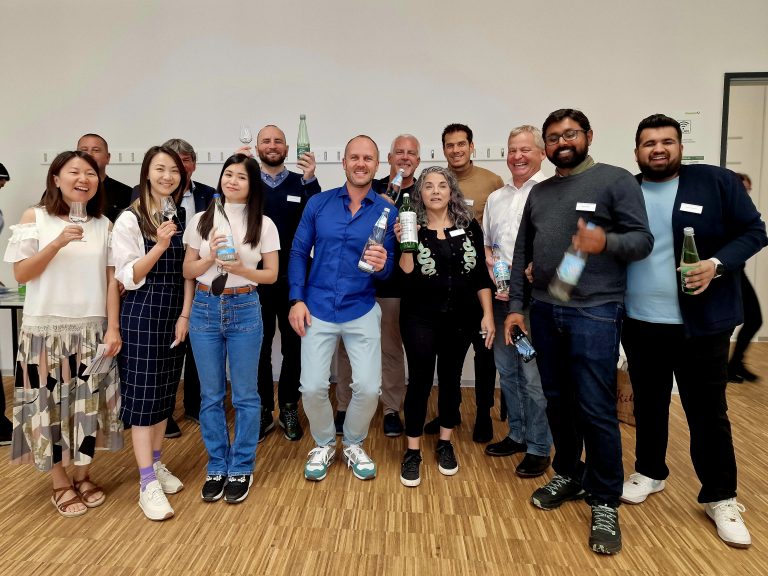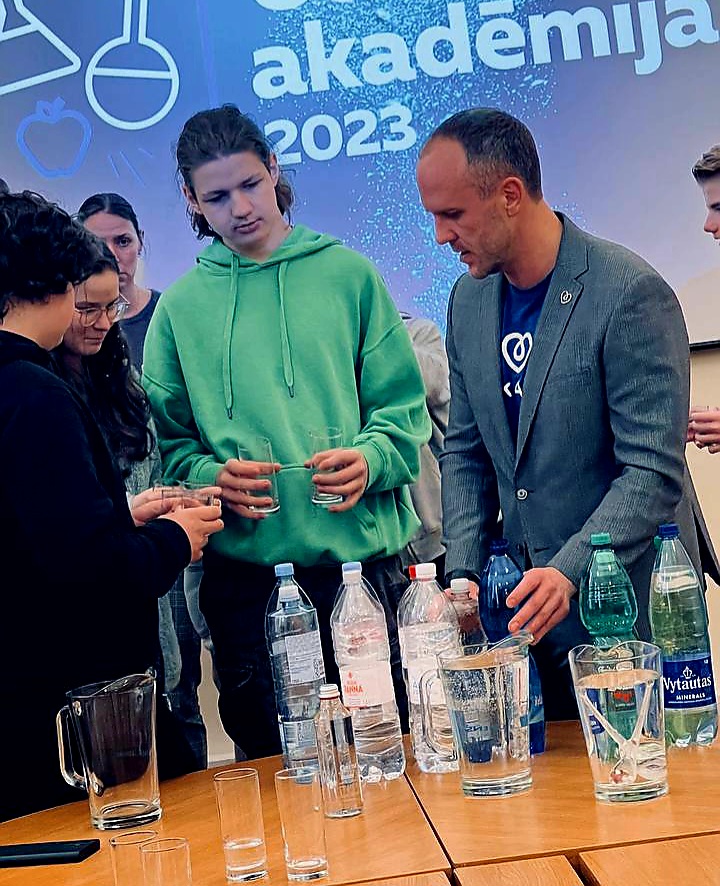 An unforgettable experience of water tasting, that will open and widen the understanding of water taste and what water taste signalizes to you. The same water tastes different for different people. The perfect water for you can be chosen, only through personal experience and water degustation.
Evaluation of market potential
If you are planning to start a new water business, then this section is definitely for you. It all starts with a water assessment:
Evaluation of water mineral composition.
Assessment of water competitiveness locally and globally.
Evaluation of water taste in a specific market.
If you do not yet have your own water source, but have a burning desire to serve humanity by obtaining and delivering the best quality water, then we can also help you choose the best available water resources we know.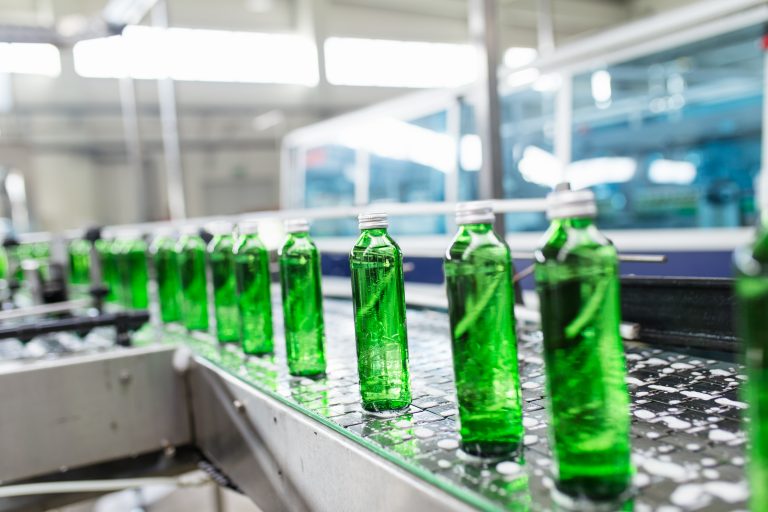 Water functionality medical research
If your water has a specific composition that has a beneficial effect on health, then it should become known to a wide audience. Every water has its strength and functions, this does not refer only to high TDS waters. In cooperation with medical institutions, we carry out examinations on the impact of water on health.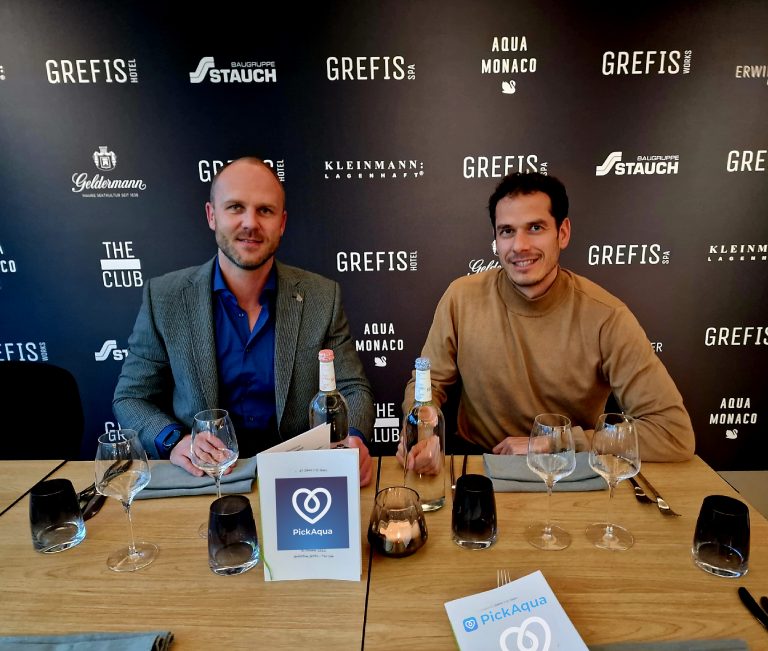 A water menu specifically designed for your organization.
Many restaurants invest heavily in selecting the perfect wines to accompany their cuisine but fail to recognize the importance of having a water selection to match. Every water has its own unique taste, mouthfeel, and nutritional qualities that can greatly enhance the dining experience. By providing a dedicated water menu, you are creating a more sophisticated and memorable dining experience.
A Water menu is a list of the appropriate waters specially selected to match your cuisine, which elegantly interacts with different dishes emphasizing the taste and making the experience unforgettable.
Having a water menu also helps to showcase your restaurant's attention to detail and dedication to providing a holistic dining experience and adding value to your restaurant. It will set your restaurant apart from competitors and elevate your brand.
The same applies to specialized hotels, which, for example, are oriented towards a healthy lifestyle. By choosing mineral water with the correct composition, you can significantly influence many processes. For example, water that helps to recover after sports, or water that significantly extends endurance in sports. Water that activates metabolism and improves digestion, making the stay much healthier and more interesting.
Contact us to discuss how we can help elevate your restaurant with a water menu.
What is in your water? Which water filter should I choose?
It all starts with water analysis. First, we need to find out what we want to get rid of and whether we need a water treatment plant.
Wild springs water, is it safe?
If you drink water from springs in nature on a daily basis, a water analysis is a must. The fact that there are regular queues of people at a spring does not mean that the water is clean from contamination and safe to drink in the long term. Not all water sources are safe. Most springs are microbiologically contaminated. Therefore, it is definitely advisable to analyze the water.
Water can contain a variety of contaminants including bacteria, viruses, metals, and chemicals from crop fields. These contaminants can pose serious health risks and the only way to reliably check what is in your water is through chemical analysis.
Chemical analysis of water involves testing for a range of parameters including pH, turbidity, hardness, total dissolved solids, contamination, and specific ions. These tests can reveal information on water quality, mineral content, and treatment needs.
For example, hard water can cause scale build-up in plumbing and appliances. Chemical analyses can help identify these problems and determine appropriate water treatment. To know what water filters you need for your household, you first need to understand what you need to get rid of.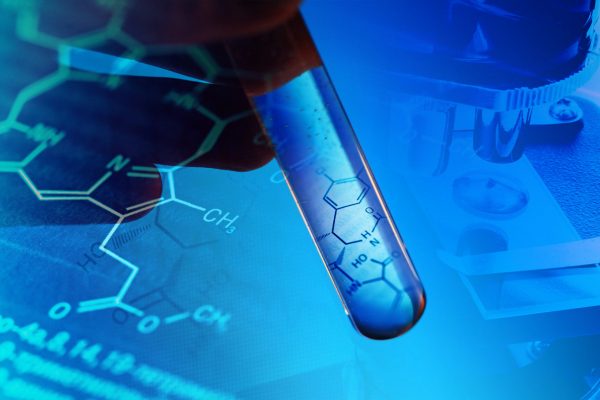 Find a state-certified laboratory for water testing in your country.
If you are in Latvia, water samples can be collected for analysis on weekdays from 9:30-16:00 at 87a Lāčplēša Street, Riga, Latvia.
Water sample for chemical analysis 1.5 L
Water sample for microbiological analysis 0.5 L
Phone +371 67288249
When filling the sample, the water must not come into contact with external contamination (e.g. dust, sand, etc.).
The outer surface of the water tap must be clean and any dirt that might enter the sample container must be removed.
The bottle or container must be immediately sealed after filling it with water.
The sample should preferably be cooled to (5 ± 3)°C.
The time between sampling and analysis should be as short as possible, preferably on the day of sampling.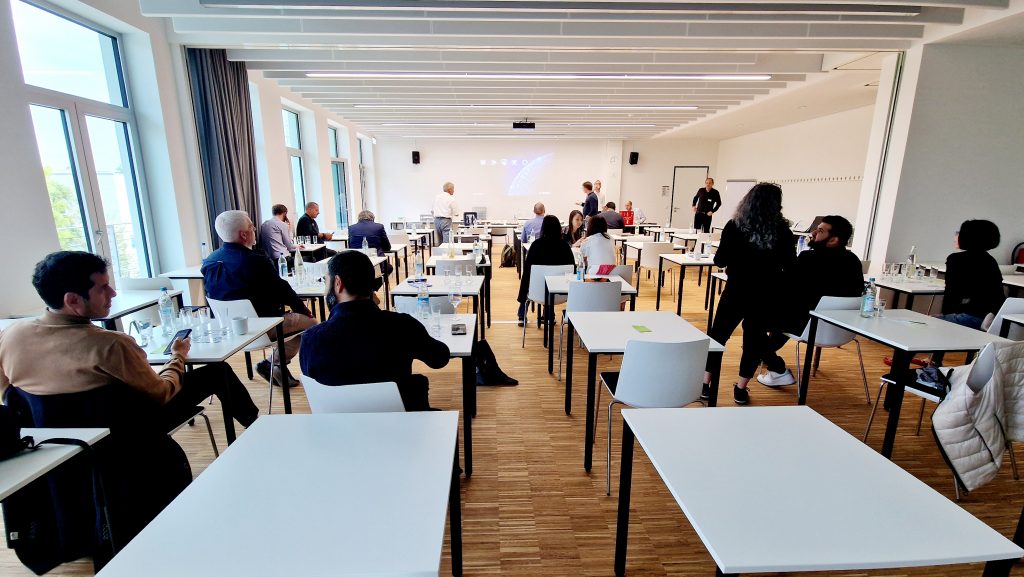 Register your brand in PickAqua. Share more detailed information about water mineral composition, taste, use recommendations...