Register your brand in PickAqua
Share more detailed information about water mineral composition, taste, use recommendations, water birthplace, additional photos and videos of the product, and where to buy it. A map of points of sale, as well as with the ability to order online.
Taste certificate
Let a professional Water Sommelier describe your water taste, it will change the experience of drinking your water forever.
Consultations
Brand development, Design, Strategy, Legal
Stuff Training
It is important that all persons dealing with communication in their work know their water product perfectly. Learn new properties of water and know how to use them in your marketing.
Finding new distribution channels abroad
Foreign market research and evaluation
Searching for a new spring
Assessment of water mineral composition and competitive potential on a local and global scale.
Register your brand in PickAqua
Share more detailed information about water mineral composition, taste, use recommendations, water birthplace, introducing your water character in a clear and structured way, and making the product completely transparent information-wise.
Add additional photos and videos of the product and its birthplace, and where to buy it by adding the sales locations to the map, as well as the ability to order online.
PickAqua helps to introduce your water brand's uniqueness to the world. Details play an important role. Details are what make the difference, otherwise, water is just water.
By becoming a PickAqua partner you raise awareness of your water brand, and introduce it to end users in a new, educative, and interesting way.
Water Sensory & Character assessment
Every water is unique. Details are what make the water special. We are professionals in finding unique details and highlighting them clearly, making your water brand stand out from the crowd.
This document includes your water taste description that sometimes can change the experience of drinking your water forever. There are so-called blind taste zones, which we perceive only when we emphasize them. Water Sensory & Character assessment is not only a perfect document that can be introduced to the HoReCa segment as a recommendation from professional Water Sommeliers, but it is also a great tool to train the company staff. It perfectly describes the water's position in the market and what makes it special.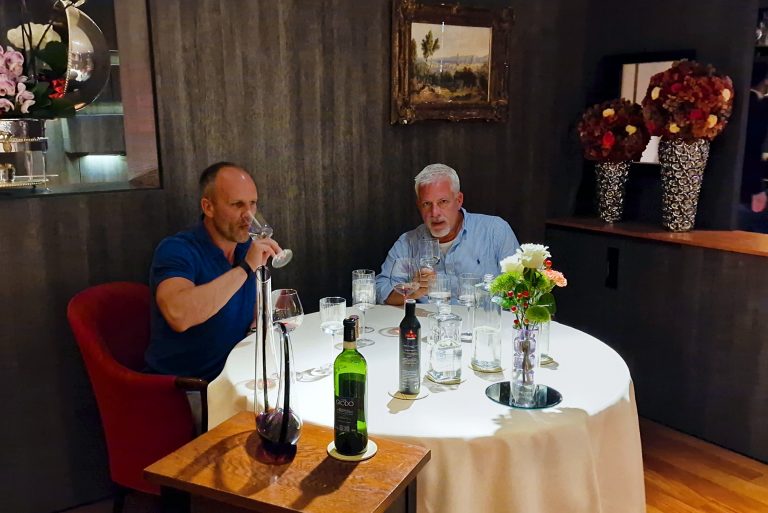 Water, Food & Wine pairing alchemy for gastronomy
Correct recommendations of your water pairing options in gastronomy to deliver the best taste experience for the client.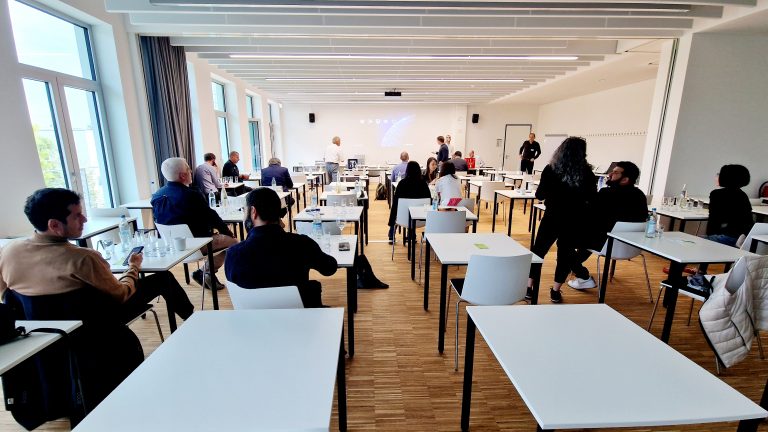 Brand Development & Strategy
Our team has analyzed more than 3000 water brands worldwide. As every water is unique, there can be different development strategies. We help brands to find the best and most effective solutions to reach their goal, by saving costs and delivering results.
Professionals who deal with communication in their workplace must have a comprehensive understanding of their water products. It is essential to learn about the latest developments and discoveries and how to incorporate them into your marketing strategy. It is not merely knowing the product; it's about comprehending the concept of water as a whole. Based on our extensive experience, we have observed countless angles that can be emphasized to enhance the depth of information a company can deliver. Providing training sessions to your staff ensures a calibrated level of knowledge, fosters better understandings, and imparts new experiences on the water. Most importantly, it ignites fresh energy and inspiration to share the passion for water with the world.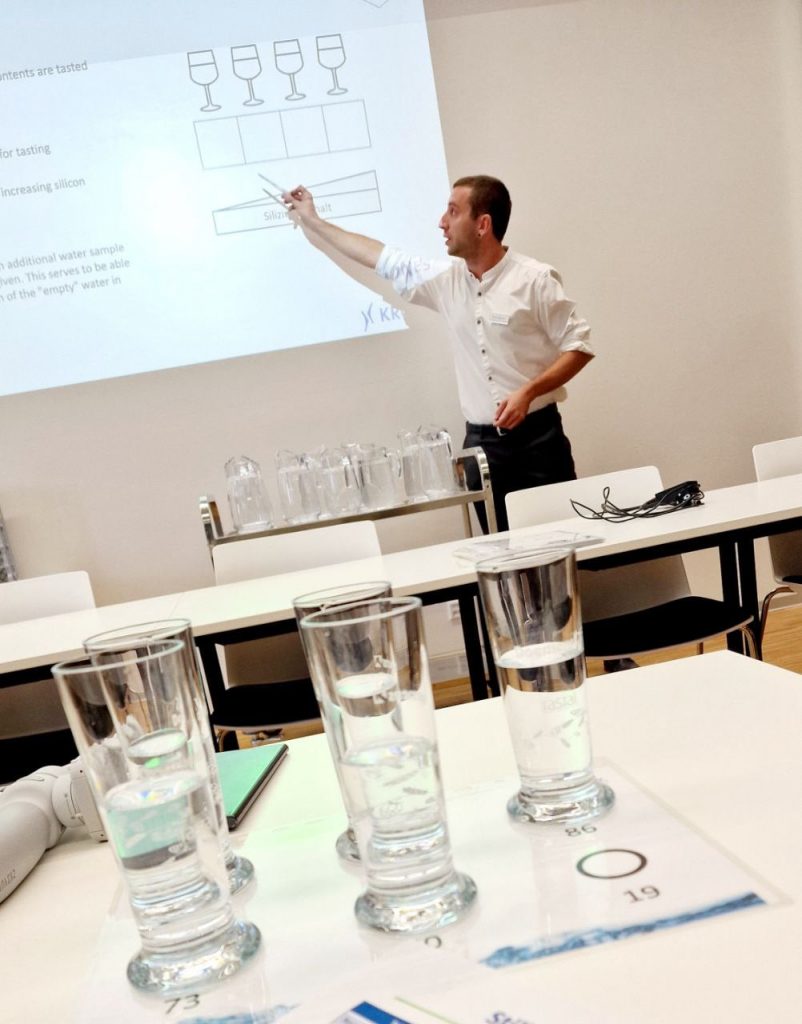 To display the information on the label correctly often is not an easy task and in most cases is copied from other brands. This way very often mistakes and bad practices are copied. We see unforgivable mistakes on the labels every day on big and small brands. By analyzing over 3000 brand labels we can say with confidence, that this accurate work must be done only by professionals from the water industry field with international experience combining the best practices. Many details should be expressed on the label to differentiate the water mineral composition, but most often it is not done. We will help your brand to make a label and description that will make the water story delivery easier, fresher, and more understandable for the end consumer. Your water label can become a trend in the market, and other players will have to start to copy you.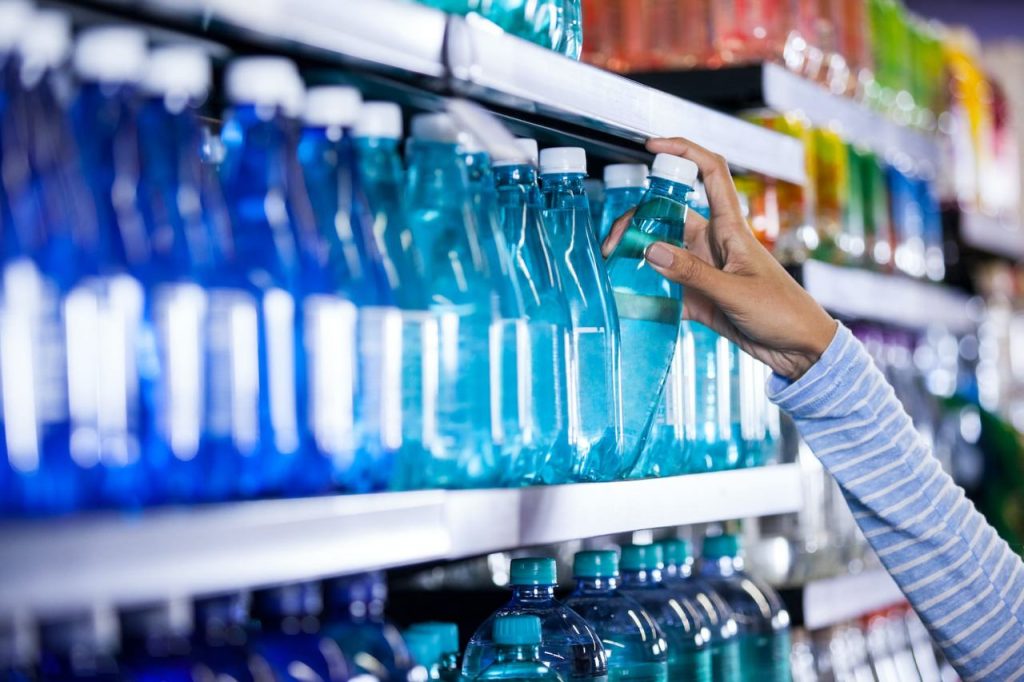 PickAqua motto is "Choose the water, not the bottle." Everything starts with first eye contact. A perfect design of the label and water mineral composition explanation makes your water much more competitive on the local and international stage.
Our designer team with wide experience in this field will find the best solution that your water brand has.
Finding new distribution channels abroad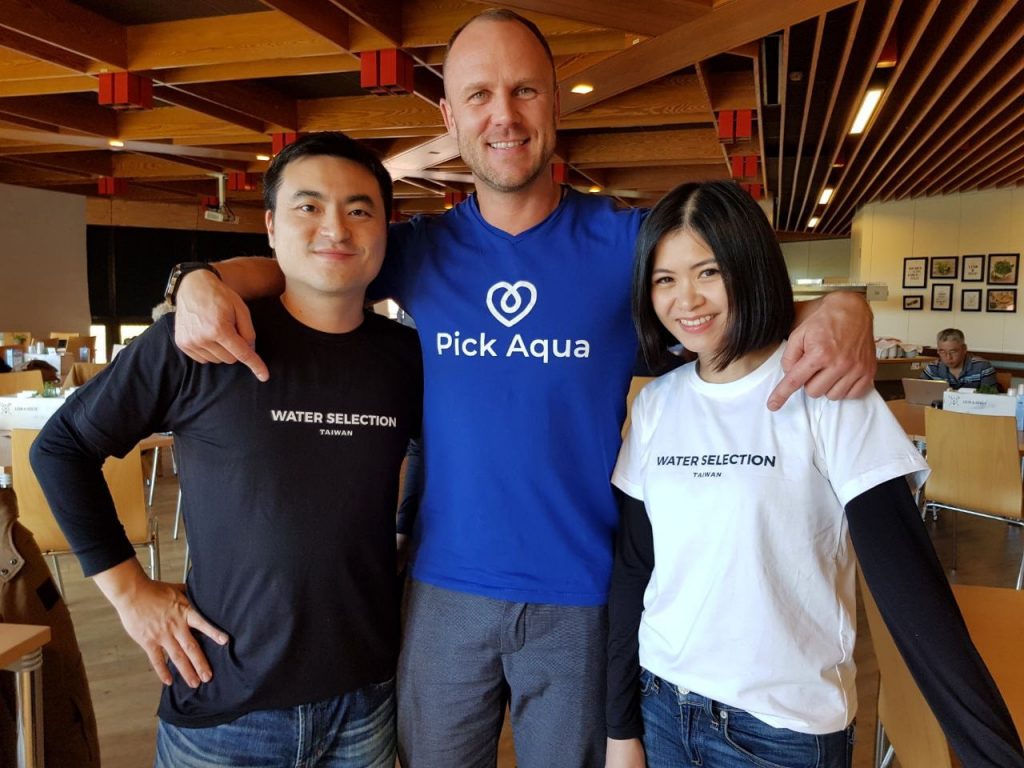 We receive inquiries from different countries searching for new water brands. PickAqua understands almost every market situation worldwide, knowing what the market is missing and what should be offered. By becoming a member of PickAqua, we can work on your brand export and connect you with potential distributors. Moreover, PickAqua is supporting the new distributor with clear information about your brand's strong positions, as well as helping the distributor to display sales points in the PickAqua water shop map, making the purchasing of your water easier for the end consumer. Or simply let your customer order water online. We can train your international distributor's staff by supporting them with useful, and new information about your product, which will bring success to your international markets.
Searching for a new water spring
Everything starts with water analyses. First the water analyses, and only then considering whether to invest in the spring or not, evaluating the local and international market potential and competitiveness of the water spring. By analyzing all of the above-named positions, you will see what is the shortest way to the success of your new brand.
If you don't have your land with a potential water spring, but you feel the desire to connect your soul with water by serving humanity and giving access to the world of excellent waters, we can offer you some very interesting options from our collected information so far.