It is no secret that the human body is literally made of water.
Good skin health is hard to imagine without taking enough water on a daily basis. However, the composition and quality of the water we use and the water intake technique itself are no less important.
Many have surely noticed that the condition of the skin, hair and even nails is often affected by the water we bathe in. It remains to go on vacation for a couple of days where the composition of the water is different and you can immediately feel its effect on the skin. Mostly you can notice that the skin becomes drier, or vice versa. This is a vivid example that proves – the composition of water has a great effect on the skin, even externally.
In the same way, but from the inside, water also works from the inside, because "you are what you drink". A person drinks about 40,000 liters of water during his lifetime and our body is literally a filter for this water. Therefore, water quality is very important. 
Specialists in the profession of beauty enhancement (cosmetologists, dermatologists) responsibly advise their clients to drink enough water. Absolutely – the effectiveness of any skin care procedures improves if the body is sufficiently hydrated.
In the pursuit of beauty and youth, we like to invest in expensive creams and beauty treatments, mostly aimed directly at skin hydration. But we do not think at all about the quality of the water we use on a daily basis.
About quantity
The results of various studies confirm that a higher water intake in the diet can have a positive effect on the normal physiology of the skin, determined by its hydration, density, thickness and biomechanical behavior, and especially in those individuals with a low daily water intake.
Remind yourself to drink
A sufficient amount of water in the body is an essential component not only for physical, but also for mental health.
The technique of drinking water is also important. It is preferable to distribute the total amount of water consumed proportionally throughout the day. This means that it is much more effective to drink water in small sips, but as often as possible, and not five times for half a liter. This is due to the fact that we lose water every second, through exhalation and perspiration.

I recommend using the water drinking reminder PickAqua, which regularly reminds not only to drink, but additionally motivates the user to drink water with various interesting facts about water at each reminder.
Go for smaller sips, but more often!
PickAqua drink reminder calculates at the same time the mineral amount you consume from the water.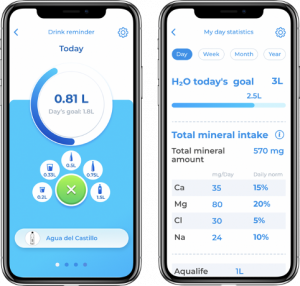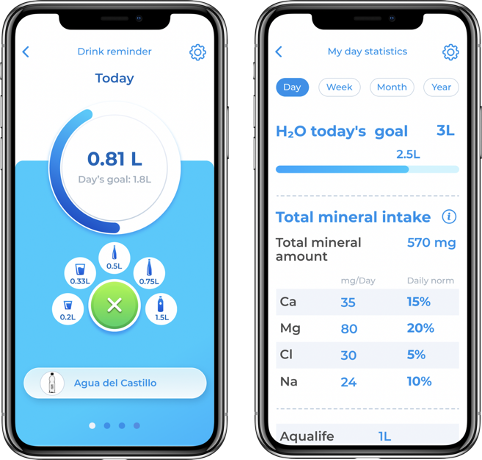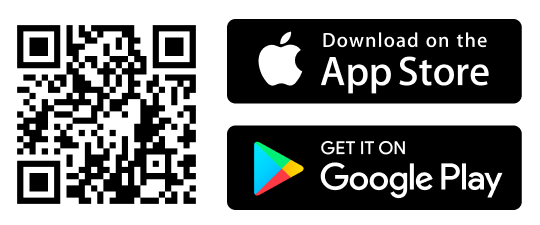 What composition of water will affect the skin?
One water differs from another.
Before emphasizing any particular component of water, it is important to understand the basic principle of the diversity of water itself.
According to the effect on the skin and general health, the waters can be divided into three groups.
Inefficient or unwanted water – filtered: does not contain essential micro and macro elements.
Neutral water – the natural composition has not been changed: it contains a balance of micro and macro elements.
Water with added value – it is water that contains skin-affecting elements in a certain concentration.
What kind of water is less effective or even undesirable for the skin?
 According to studies available in PubMed on the effects of water composition on the skin, it has been found that there is a significant difference between disinfected, microbiologically safe tap water, filtered many times, and mineral water of natural origin, which natural composition is not artificially changed.
Water consists of micro and macro elements.
Micro elements are all those elements that occur in water in very small concentrations and are mostly not indicated on the bottle label, but they are always present in water: Cu, Zn, I, Fe, Li, Si.
Macro elements are those that are mostly indicated on the bottle label: Ca, Mg, K, Na, Cl, SO4, HCO3. These are elements that are present in water in much higher doses than trace elements.
Micro-elements in water play an equally important role as macro-elements, because the effect of macro-elements is unthinkable without the presence of micro-elements. They literally complement and depend on each other.
Therefore, it would not be desirable to use osmotically filtered water (which is completely purified from micro and macro elements) as base drinking water in the long term. Such completely pure water, which is close to distilled water in its properties, is also aggressive by nature. This means that it tends to take something for itself from the environment it enters. Waters that have been filtered by adding back only macro elements can also be attributed to this same class. Such water cannot be considered optimal either.
Water of neutral effect
All natural waters with a neutral, balanced composition of minerals could be included in this class. Neutral water means that it doesn't have enough skin-enhancing elements to emphasize it as an essential feature for the skin. Everything depends on the concentration of the specific mineral.
The concentration of each element present in the water determines the nature of the water and also the effect to be expected from it.
For example, all waters have a certain amount of magnesium. But for water to be legally described as containing magnesium, it must have at least over 50 mg/l of magnesium. And water rich in magnesium will contain more than 150 mg/l. Likewise with all other elements found in water.

In the water choice app
PickAqua
, you can find all waters by its dominant element or various other value parameters.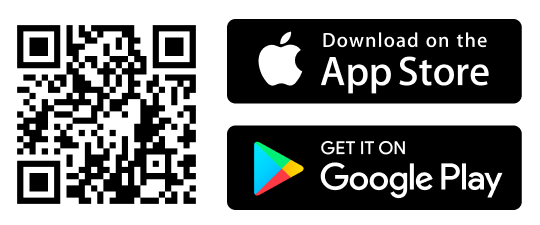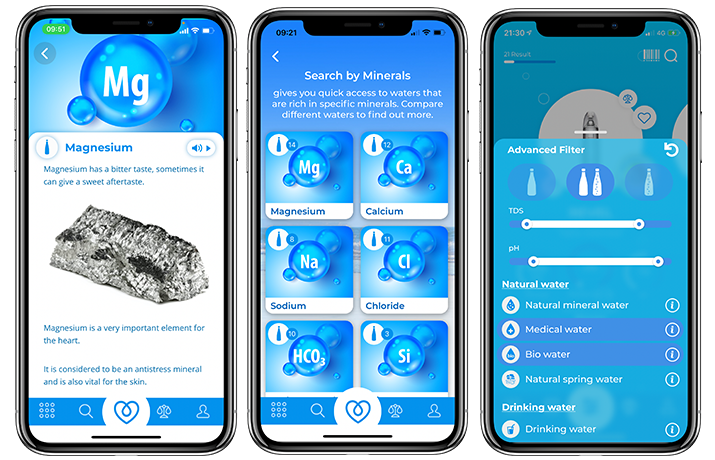 Water for skin with added value
Waters that improve skin and health are definitely natural waters that are not filtered. Micro- and macro-elements in the water are very important for skin and health: calcium, magnesium, potassium, zinc, copper, selenium and silicon.
What refers directly to skin care, silicon (Si) can be mentioned as particularly important of the above-mentioned elements.
The micro element silicon is mostly found in water in various forms (H2SiO3, HSiO3, SiO3).
A sufficient amount of silicon in the body is important in all age groups. Silicon has a beneficial effect on the synthesis of collagen and elastin, and improves the body's ability to absorb calcium. Silicon helps strengthen the body's connective tissues—muscles, tendons, hair, ligaments, nails, cartilage, and bones—and is an important component in maintaining healthy skin. It is not for nothing that silicon is considered the absolute beauty-enhancing trace element.
A lack of silicon can cause skin to lose elasticity, which leads to premature aging and slower healing of skin wounds.
Insufficient silicon can also lead to calcification, increased risk of myocardial infarction, and other problems related to calcium overdose and failure to process it.
Silicon in large quantities is very rarely found in waters, but in some waters silicon is sufficient to have a noticeable effect. Waters containing more than 25mg/l of silicon can be called silicon-containing, health- and beauty-enhancing waters.
Properly selected water can be an excellent source of natural silicon and other elements, as micro and macro elements from natural waters are absorbed by the body more effectively than from food or sports nutritional supplements.
The PickAqua water selection app allows you to easily navigate the composition of all waters available in the world, and also allows you to search for waters directly by the mineral you are looking for.
Follow PickAqua on Instagram: @PickAqua